Dog Day Care West London
Helen's Dog Day Care is a caring environment where your dog will have exercise, love, companionship, and playtime. Our initial Meet and Greet will inspire your confidence in my approach to dog day care, give me a chance to meet your pet and provide an opportunity for you to inspect my references. Helen's Dog Day Care is fully insured with PBI and is DBS checked. I also hold a pet first aid certificate.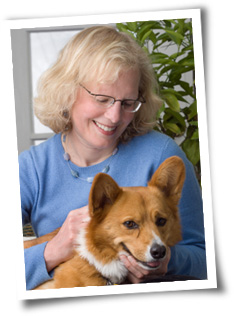 Why Does Your Dog Need Day Care?
Dogs left on their own experience isolation and boredom. Loneliness can cause behavioural issues, unintended chewing, nervous and unnecessary barking and even depression.
Unhappy dogs struggle with toilet-training and may forget that they are house-broken which means you come home to a mess. Happy, well-behaved dogs are the result of loving attention, physical and mental stimulation. At Helen's, I understand that you can't be always be there for your dog. I am devoted to walking, socializing and keeping your dog happy while you are away. Your dogs' well-being is my top priority.
Keep Your Dog Happy
For dog owners, working all day can be tiring. Coming home to a mess created by a lonely, unhappy dog can cause a strain in the relationship between you and your pet. For your dog, being left alone all day is stressful. Being scolded for making a mess is taxing for your pet and can cause long-term problems.
Why not plan for a better outcome?
Dog day care safeguards your pet's behaviour. Knowing your dog is going to be happy at the end of the day gives you peace of mind. Opting for Dog Day Care is a better solution for both of you.